We're looking for More Convention Helpers!
Author: Anime Kaika Date Posted:28 December 2019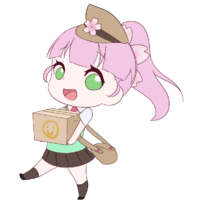 Help us make Kaika better at conventions!
Hi Everyone,
We're looking for a few more helpers at the various convention that we'll be attending in 2020. This involves helping us set up on Fridays, helping us manage the booth on Saturdays and Sundays as well as packing up on Sunday evening. We are looking for people from Sydney, Brisbane and Melbourne to help us at various events. Please feel free to apply even if you are only available for one day.

If it sounds like something you'll be interested in, drop us an email at support [at] kaika [dot] com [dot] au. Alternatively, you can use the contact us page. Just provide a brief introduction outlining your relevant experiences and why you are interested in helping out.

What you'll be responsible for:
Customer Service.
Booth Management.
Booth Set up and pack down.
What we are looking for:
Ability to work in a high pressure environment.
Great communication skills and team player.
Ability to follow instructions.
Good understanding of a variety of animes (highly desirable but not necessary).
Whats in it for you:
Store Credit based on your experience and availabiliity.
Meals and food during the event will be covered.