Store Update - We are back!
Author: Anime Kaika Date Posted:7 October 2021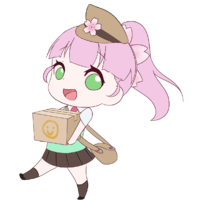 Update for October 21th
Store Update
We are back, starting from October 21st 12 pm. We will be open!
We look forward to having everyone back in our store! (While being covid-safe)
Please note: We are still in the process of moving the warehouse so there will be delays in the following while we move:
Delay in orders (For some items located in the warehouse)

Delay in Pre-order arrivals. (While we are still receiving shipments, there may be a delay in getting them processed and sent out to you/in-store pickup)
If you are picking up an order, please help us out by filling in the following form, so we can ensure that your order is ready for you!