Physical Shop Closed Temporarily
Author: Anime kaika Date Posted:18 March 2020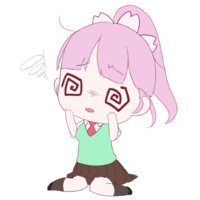 COVID 19 Update
TL:DR
Physical shop closed temporarily from Thursday 19/03.

Online Orders will still be fulfilled.

Potentially more online deals and activities.

FAQ Below

To all our customers:

Thank you for shopping with us.

Unfortunately, given the circumstances we're in right now, we have decided to close our physical shop doors temporarily to protect our staff and customers from Thursday 19th of March 2020. We will be evaluating thesituation constantly for when we will re-open our doors.Our website and online side will still function and we will still endeavour to process any and all orders in a timely fashion as best as we can. We will be adding some more concessions to shipping over the coming weeks to make it easier to shop online as well as try to move some of our normal in-store things (Ichiban Kuji, Gachapon) online as well.

You may be able to pick up orders from our shop as it's likely that I will still be here myself to fulfill orders, however please message us first if you would like to pick up from the shop.The orders must still be placed online.

We understand that this will cause an inconvenience for everyone that enjoys visiting us and do apologise. We hope that we can all get through this crisis together.

Jack
Anime Kaika Owner

FAQ
Does this mean Anime Kaika is closing down?
No. This is only temporary to help keep our staff, customers, community and their loved ones from contracting COVID 19. Every action that we as individuals take to limit our exposure could mean additional lives saved.
Can I still order items via online?
Yes! Our online store will still be running and we'll still fulfill any and all orders. Do note that there may be additional delays however we will try to keep everyone up to date.
Can I pick up my order at the store?
If you are in the city and would like to pick up your order, you're welcome to do so. Send us a message that you would like to do so, we'll have a system set up by the door for pick up (and deliveries, bless our posties who are still hard at work).

When are you re-opening?
Unfortunately that is something that we are unable to answer right now. We'll monitor the situation closely and when it's safe to do so, be back open.

What about all the in-store only things?
Typically we haven't put things such as Ichiban Kuji or gachapon online as the logistics for running them live both in-store and online is challenging. However with the physical store side closed, we will be putting them online as well! How they will work will change a little and be posted at a later date.