Temporary Closure of Pitt St Store
Author: Anime Kaika Date Posted:25 June 2021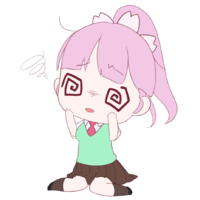 Update 09/07/2021
Unfortunately, it appears that Sydney is in an even tighter lockdown and as such we will remain closed until lockdown restrictions have lifted.
We're seeing large volumes of orders and support requests and as such, it is taking a little bit longer to process everything. We're hoping we can catch up however as we're running with a lighter crew right now, things are a little bit delayed. We hope you all understand.

Stay safe everyone!

Temporarily Closed

NSW Government announced today that Sydney will be in lockdown as of midnight tonight (25th of June) until Friday (9th of July). As our store is located within the lockdown zone, we will be closing up our store for now. We will keep an eye on the situation and advise everyone when we will reopen.

We know that there are lots of people that will be disappointed especially as it is during school holidays. However, we believe that everyone's health and safety is the most important thing and have decided to close up shop during this period.

Our online store will remain open and we will continue to dispatch orders.
We will continue to dispatch orders, so feel free to place orders online. Please note that due to the situation, orders will take longer to dispatch however we will try our best to make sure that things are still able to progress in a timely manner.

FAQ
Will I be able to pick up an order during this period of time?
Unfortunately you will need to wait until we are re-opened for store pickup.

Will you still be sending out orders?
We will continue to dispatch orders however there may be a slight delay in processing.

Can I request my order to be sent out instead of pick up?
Of course, please send us an email and we'll update as soon as we can. Please note that it may take a day or two as we have quite a few of these requests already and will need to take time to update everything.

I just received an email about a pre-order and it says that the item needs to be picked up within 14 days. Will that be enforced?
No. If you do not wish to have the item delivered instead, we can hold your item until after we are re-opened and there will NOT be any penalties for this delay.
If you are uncertain about anything, please feel free to email us and we can discuss the situation with you.

When will you re-open?
At this stage, we're uncertain and will follow the advice of NSW Government. If all goes well, we'll be back open next Saturday, however this can be extended.
We will monitor the situation and advice provided by the NSW Government.

Will the online Kuji happen next Friday?
We currently plan to continue with that next Friday as our original online Kuji stream was created for the lockdown last year. We will let you know if anything changes with this.